NEXANS MOBIWAY™: click, lock and roll
MOBIWAY™ by Nexans is a patented set of plastic drum and its associated unwinding system. Practical and handy, the MOBIWAY™ system makes it easy to transport and handle your drums for a stress-free and easier installation. Moreover, the MOBIWAY™ flange system is reusable !

Transport and unroll your cable with 2 clips!
Easily transportable
Multifunctional
Strong & stable
Practical & quiet
Reusable
Recyclable


Using MOBIWAY™ is really simple
Snap the MOBIWAY™ flanges onto the MOBIWAY™ drum & lock them into place
Open the handles to easily carry the drum, by one or 2 people depending on the weight left on the drum
Put the drum down and click the handles into the standing position
Unwind the cable
When the drum is empy, simply unlock the MOBIWAY™ flanges and reuse them on a new MOBIWAY™ drum.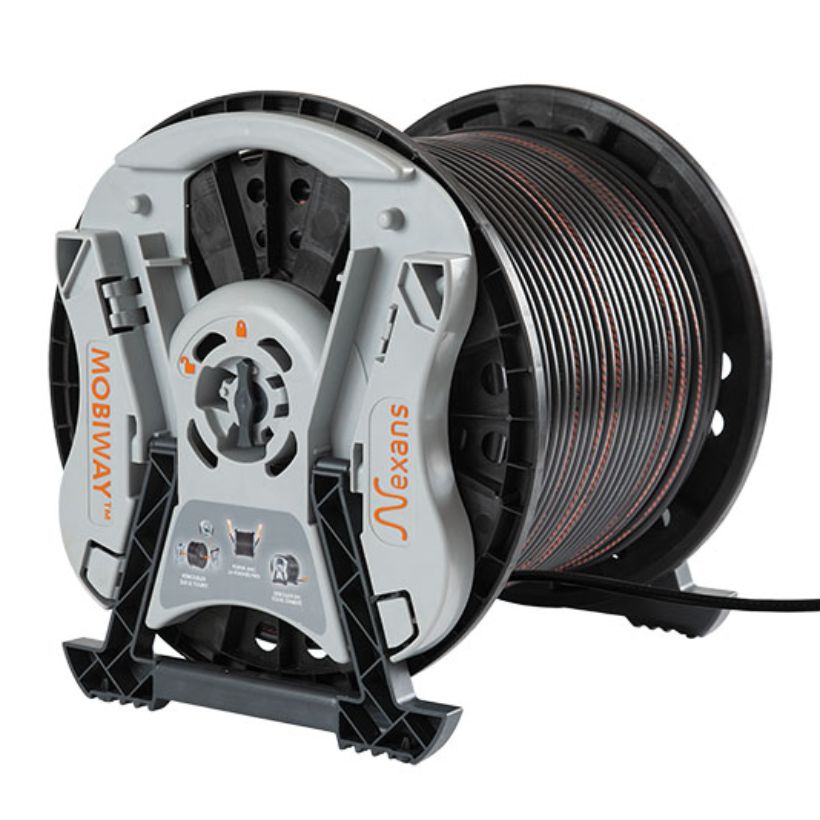 Benefits of MOBIWAY™
Easily transportable: transportable by 1 or 2 people and move easily.

Multifunctional: handle tilts to allow rolling: the reel is stable and ready to roll.

Strong and stable: rubber anti-slip pads and perfect grip on the ground.

Practical and quiet: innovative and silent unwinding system, cable unwinds in the direction of your needs.

Reusable: 100% recyclable reels and flanges.
NEXANS MOBIWAY™: watch the video
Nuestros sitios web
Selecciona tu país para conocer nuestros productos y soluciones